We are an authorized distributor for these brands;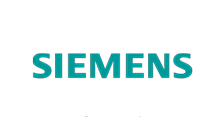 Siemens  – Siemens offers the most comprehensive range of electric motors worldwide — from energy efficient low-voltage motors through highly-dynamic servomotors, reliable DC motors and powerful high-voltage motors. SIMOTICS motors feature the most innovative drive technology for every industry, application and power class.
Siemens Low and Medium Voltage Drives – Siemens engineers and manufactures the world's leading medium voltage drives with the largest installed base and overall portfolio in the industry. Leading the lineup are our variable frequency medium voltage drives: engineered to perfection, satisfying every need – and perfectly aligned with our medium and high voltage motors to form a flawlessly coordinated system.
 GE – GE is the leading standard when it comes to AC and DC motors, especially with its IEEE 841 spec motor.  IEEE 841 motors are commonly found in applications such as refining, chemical processing, paper making, sawmills, non-hazardous area mining installations, and are commonly used in many other industries where the value is measured by the total cost of ownership. The IEEE 841 spec would be an attractive option for a low maintenance / high endurance application.
 Teco-Westinghouse – With a vast amount of experience in motor design and application, Teco-Westinghouse is a supplier of AC motors ranging from fractional hp ratings to 100,000 hp. These motors are used to drive pumps, fans, compressors, rolling mills, grinders, crushers, and a variety of other rugged applications.
Flender -Flender stands for comprehensive knowledge in all questions of mechanical drive technology, as well as the utmost quality in all products and services. We stock flexible couplings and sell custom gearbox solutions for your tough applications.
ABB – ABB is a manufacturer of energy-saving industrial electric motors, mechanical power transmission products, adjustable speed drives and generator sets.
Siemens Medium Voltage Drives
We are the region's Siemens Medium Voltage Drives Representative. Contact us today to learn more about the groundbreaking GH180!
The New Siemens GH180 allows any voltage input to produce any medium voltage output that is required. This means you can feed the drive with 460v and supply 4160 to your motor. This is real savings in your conductor and installation costs!
Power Electronics
We stock Low Voltage Drives, Starters, MCC's and Circuit Breakers.
Siemens low voltage drives are a modular product that is easy to install and use. We perform factory startups to add time to your warranty!
IEEE 841 Motors
Stock from 1-300HP IEEE 841 Motors in Anchorage, Alaska and Longview, Washington!
In Stock!
We also have a large inventory of General Purpose and Medium Voltage motors on hand. Call for current stock and pricing.